Eyewear Care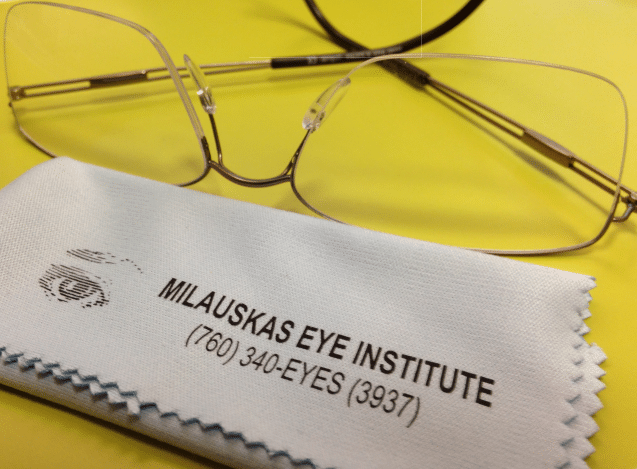 Prescription eyeglasses are an investment for your vision.  Proper care for your glasses will help protect this investment and keep you seeing clearly.
We've  put together a list of some Do's and Don'ts for caring for your eyewear.
Don't wipe lenses when they are dry.
Any debris on their surface or dust in the cleaning cloth could cause scratches
Don't wipe lenses with a tissue, paper towel or paper napkin.
They can have a rough surface
Don't use any type of window cleaner or other product that can damage lenses and their coatings.
Don't spit clean your lenses.
Spit may seem like a handy cleaning solution, but saliva can contain oil or something else that can be damaging and therefore is not recommended.
Don't put unprotected glasses in a purse, pocket, bag, etc.
Don't regularly place glasses on a sink or counter top.
Spatter, sprays, and cosmetics can soil lenses, while things like hair spray and perfumes can damage anti-reflective coatings
Don't leave glasses in a hot car.
Leaving glasses on the dashboard can be very damaging, as the windshield will work like a magnifying lens.
Do clean lenses regularly with warm water and a drop of dish detergent and dry with a clean, soft cotton or microfiber cloth
Do use a hard-shell case that is correct size for your glasses
Do use both hands to put on and remove your glasses and keep them on your nose, not your head
This will keep your frames from becoming misaligned. Clean lenses are not as effective if they aren't positioned correctly in front of the eyes.
Take care of your glasses and they will keep you seeing clearly for a long time.