Saving Your Eyes From The Extreme Heat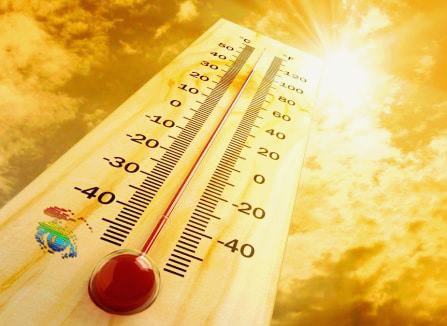 The extreme summer heat has arrived, bringing record temperatures to the valley.   With the scorching temperatures, eye infections are on the rise. Here's how you can avoid, or detect them early and seek treatment.
Conjunctivitis
Conjunctivitis is a very common condition during summers, recognized by symptoms like redness of eyes, pricking sensation, discharge and watery eyes.
Stye
A stye is a bacterial infection that causes tiny swelling on either one or both of the eyelids. There is pain, swelling, and redness in the eye. It is very common among children.
Dry Eyes
This condition happens when the tear film of the eye evaporates too soon because of high temperatures. The eye becomes red, irritated and has a burning sensation. People who have previously had eye diseases are more prone to dry eyes.
Eye Allergies
The eyes are very sensitive to the air during summer. Because of the heat and the high levels of pollutants and irritants in the air, our eyes may have allergic reactions. Redness, itching and burning sensation are the usual symptoms.
While these problems are usually short-lived, they can be extremely uncomfortable. Here are a few simple things you can do to help you avoid these problems.
Stay Hydrated!
When outdoors, always wear sunglasses that have complete UV protection
When swimming, wear goggles with adequate sealing
Avoid sharing, towels, pillowcases, and sheets, etc…
Try to use clean and fresh disposable tissues
Avoid sharing cosmetics
Avoid making direct eye-contact with air from the AC
Do not touch or rub your eyes hard
Wash your hands frequently with soap and water
Get the proper sleep for at least six to eight hours. This will help your eyes to rejuvenate in a natural way.
If you find puffiness or redness in the eyes, splash cold water a few times a day. This will help you relieve the symptoms.
If you have any of these issues, call Milauskas Eye Institute and make an appointment to find out what is causing your condition and to get the proper medical treatment.
sources: onlymyeyehealth.com, the news minute