Your Eyes and the Sun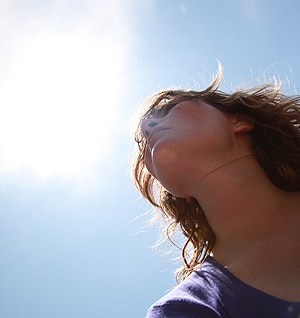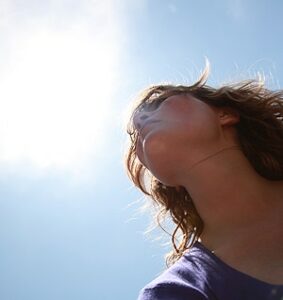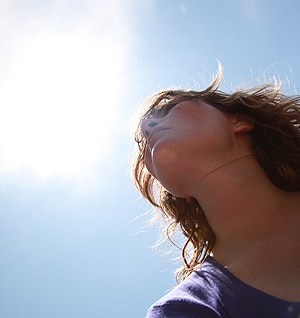 Now that summer is here and we're spending more time outside, it's important to remember to protect your eyes from the sun's harmful rays.   Overtime, the sun's rays can cause serious damage to the eyes and surrounding skin, sometimes leading to vision loss and conditions from cataracts and macular degeneration.
Certain types of light from the sun can wreak havoc:
Ultraviolet A and Ultraviolet B light: Ultraviolet A (UVA) and ultraviolet B (UVB), powerful, invisible rays with wavelengths shorter than visible light, are the most dangerous parts of sunlight. They can cause cataracts, eyelid cancers and other skin cancers, 1, 2 and are believed to play a part in macular degeneration, a major cause of vision loss for people over age 60.3 In addition, UV rays can prematurely wrinkle and age the skin around the eyes.
High-Energy Visible Light (HEV light)/Blue Light: HEV light – high-energy visible light in the violet/blue spectrum is a potential contributor to cataracts and other serious eye maladies.1,2 Blue light can damage the retina over time, leading to macular degeneration. The retina is the membrane where images are formed and transmitted to the brain. The macula, the region of sharpest vision located near the center of the retina, is the most likely area to be damaged.
UV damage is cumulative, so the longer your eyes are exposed to UV radiation, the greater the risk. However, it's never too late to begin protecting the eyes from the sun's harmful rays.
To Protect Your Eyes from Sun Damage:
1. Wear protective eyewear
You should wear protective eyewear any time your eyes are exposed to UV light, even on cloudy days and in winter months. If you wear UV protective contact lenses, you still need to wear a pair of sunglasses to protect the area of the eye that is not covered by the lens.
2. Choose quality sunglasses
Look for sunglasses that offer good protection. Sunglasses should block out 99 to 100 percent of both UVA and UVB radiation and screen out 75 to 90 percent of visible light. Some of the higher-priced options with polycarbonate lenses claim to block 100 percent of the UV rays.
3. Inspect your sunglasses
Check to make sure your sunglass lenses are perfectly matched in color and free of distortion and imperfection. It is not necessary to spend a fortune on sunglasses to be properly protected. Just take the time to carefully inspect the lenses before you buy.
4. Wear gray-colored lenses
Gray-colored lenses reduce light intensity without altering the color of objects, providing the most natural color vision. Lens color is really a matter of preference–the most important feature to look for in a sunglass lens is how much UV radiation it absorbs.
5. Protect kids and teens
Do not forget protection for children and teenagers. They typically spend more time in the sun than adults.
If you spend a lot of time outdoors in bright sunlight, wrap around frames can provide additional protection from the harmful solar radiation.
Be sure to see your eye doctor at least every two years [recommended schedule of examinations] for a comprehensive eye examination. It is a good way to monitor your eye health, maintain good vision and keep track of your solar radiation protection needs as well as new advances in eye protection.
References:
American Optometric Association
Healthy Women
About.com