Taking Care Of Your Eyes During The Cooler Winter Weather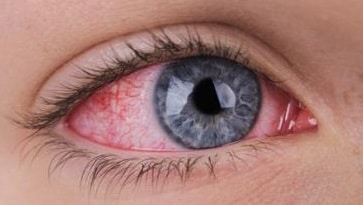 The Coachella Valley has been facing a cooler winter this year. With temperatures almost 20 degrees below average, dry air and winds blowing across the valley, you may be suffering from dry, itchy eyes. Protecting your eyes from the cold air is important. Dry outdoor air and dry indoor heat can cause your eyes to dehydrate. Symptoms may be pain and swelling, teary eyes, blurry vision, etc..
Below are a few tips to help keep you "Dry-Eye Free" while the temperature is low.
Wear Sunglasses
If you're outdoors on a cold, windy day, wear sunglasses to protect your eyes from the drying effects of the wind and to protect your eyes from ultraviolet (UV) light.
Drink More Fluids
Staying hydrated is one of the best things you can do to help your body fend off dry eyes. Water and other beneficial liquids are essential in keeping your organs functioning properly and rehydrating your eyes, so consider increasing your intake of liquids during winter months to prevent dehydration.
Use a Warm Washcloth
Using a warm, damp compress assists with tear secretion for common dry eyes. By simply applying a warm washcloth on each eye for two to three minutes per eye, you can help your eyes create the moisture they need. This tip also helps sooth scratchy, irritated and swollen eyes and can be one of the best ways to quickly treat the symptoms of dry eyes.
Use A Humidifier
Using a humidifier is one of the best things you can do for dry eyes during the winter months. Bringing a humidifier into your home helps combat the dry indoor air that floods your home when you turn up the thermostat. When the air is too dry, your sinuses don't function properly and this can cause congestion, sinusitis and irritated eyes.
Eat Right
Studies suggest that upping your intake of omega-3 fatty acids and fish oil can help protect your eyes from macular degeneration and dry eye syndrome. These acids help support proper drainage of intraocular fluids so your eyes are less likely to become dry and inflamed in the chilly weather.
If you try these tips and continue to struggle with the symptoms of dry eyes, schedule an appointment to visit us at MEI and let us help you.
Sources: VSP, discoveryeye.org