Back-to-School Eye Care Tips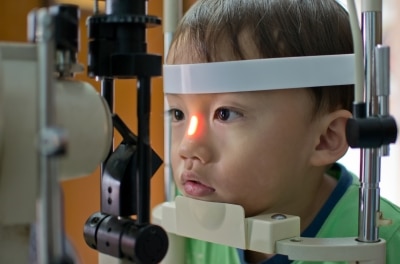 With the school year starting earlier this year (Mid-August for some), parents are getting their children ready for the upcoming year. Shopping lists usually include pencils, pens, school clothes and backpacks. But what about having their eyes checked? Experts believe that approximately 80 percent of learning comes through a child's eyes. Studies, however, show that only about 14 percent of children will start school having had an eye examination. As part of your getting ready for back to school,  Milauskas Eye Institute wants to reminder parents to get your children's eyes checked before school starts and to remember the importance of maintaining good eye health and safety throughout the year.
Here are a few of the most important things to remember:
Schedule your child an eye exam before school starts. Problems with your children's vision can be detected through a routine eye exam. It's important to correct issues, such as nearsightedness or farsightedness, before they create more serious complications such as difficulty learning or the development of recurrent headaches.
Kids should wash their hands regularly. According to a study published in the American Journal of Infection Control, more than 164 million school days are missed due to the spread of infectious diseases. Three million of those missed days are the direct result of acute conjunctivitis, also known as pink eye. It's important to make sure you children wash their hands regularly and avoid touching their eyes as much as possible.
Ensure children wear protective eyewear when playing sports: Most eye injuries among kids aged 11 to 14 occur while playing sports, with nearly 35,000 incidents per year according to the National Eye Institute. Protective eyewear, such as goggles or a helmet-mounted eye/face shield, can reduce the risk of serious eye injury.
Encourage kids to give their eyes a rest. Children will most likely be spending a lot of time with their nose stuck in books or staring at the computer screen. Over time, this can cause eye strain, headaches, blurred vision or even nearsightedness. Remind your children to give their eyes a rest every 20 to 30 minutes.
Purchase your children high E-SPF glasses. Kids participate in a lot of after school activities that expose them to the sun's harmful UV rays. Over time, UV exposure can lead to a host of problems for the eyes, including the early development of cataracts.
If you suspect your child may be having vision issues, you should consult your eye doctor.